Southwold Cottage interior.
Commissioned by the owners of the cottage, Rebecca created a painting that captures the feel of their beautiful holiday home. The owners were delighted with their commission and have since ordered prints and greetings cards.
Ideally Rebecca likes to visit and spend some time in the place that she's commissioned to paint. However, where this is not possible she can usually work from photographs.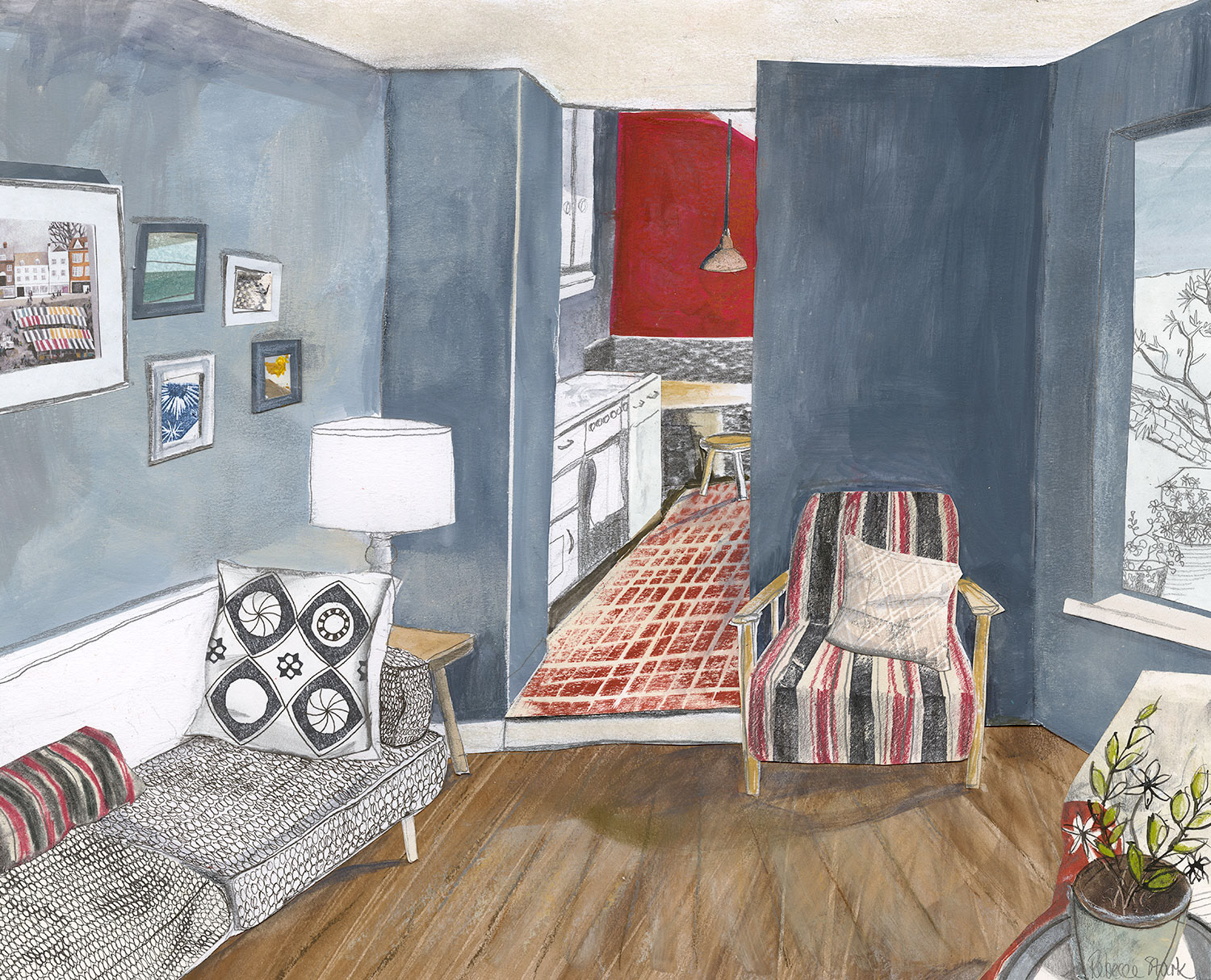 This painting was commissioned by customers who had spent many years living and bringing up their children in one of the houses depicted in this painting. They had since moved to Australia, but wanted a reminder of their time here.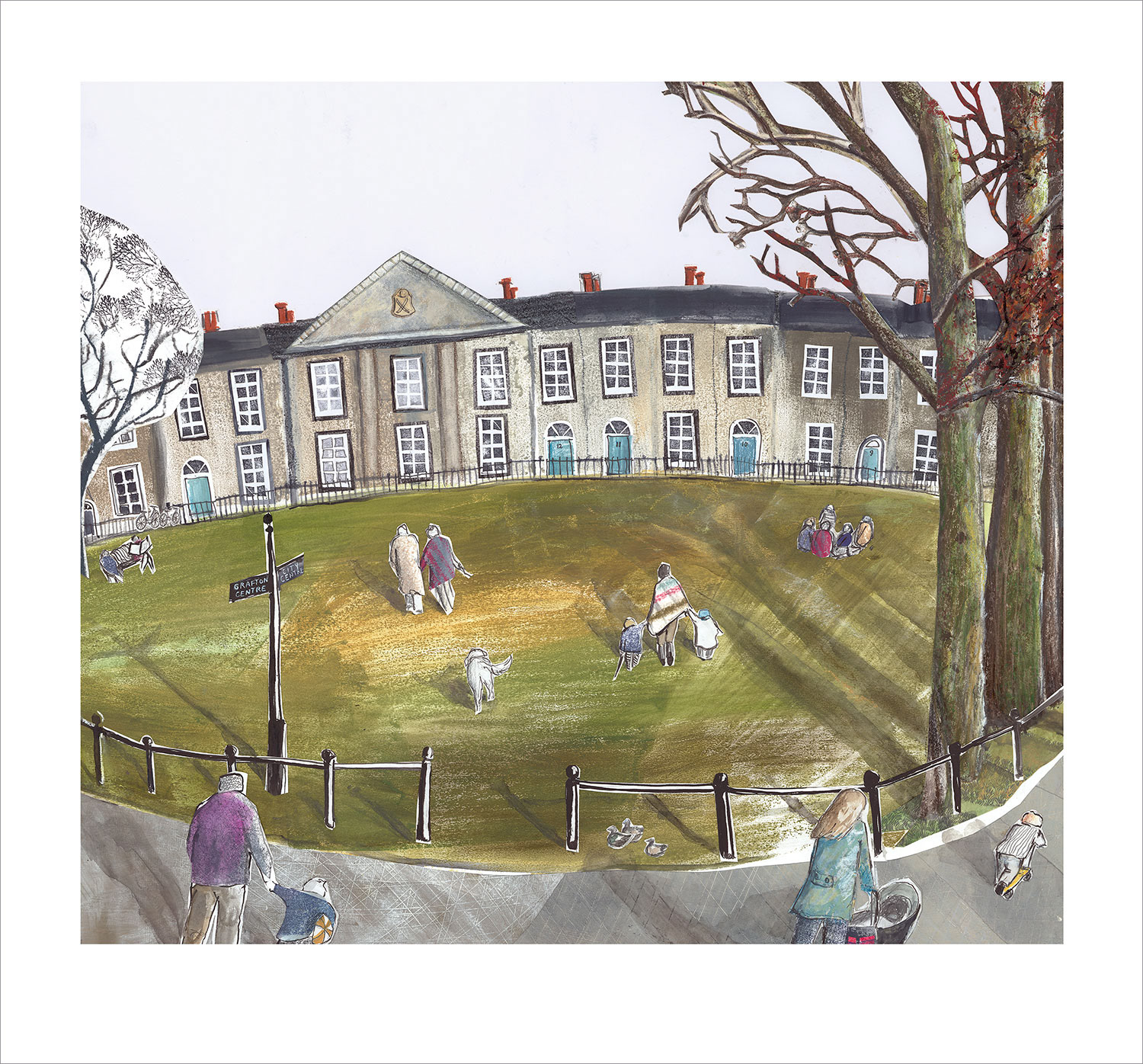 Ravillious inspired clock
Commissioned as a gift, Rebecca was asked to design a clock that reflected the recipients love of the artist Eric Ravillious' work.