Designs that combine art with function
Whilst studying for a degree in Wood, Metal, Ceramics and Plastics, I was drawn to the

idea of designing objects that were both works of art and functional. I'd grown up with a wonderful old wall clock which, I realised, we all looked at several times a day. So, with their infinite design potential and constant draw to the eye, clocks became my passion.
I work with several types of metals including Nickel silver, Copper and Brass. Design and texture are created through the processes of heating, piercing, etching and engraving the metal. Each clock is fitted with quartz mechanisms.
These
clocks are simpler than my Original design range. I've reduced the complexity and crucially the number of parts in their structure. Each has a simple arched metal support at the back. This has allowed me to design pieces that, though retaining the same distinctive aesthetic and crafted to the same high standards, are significantly less time and material intensive than my Original design range.
​​​​​​​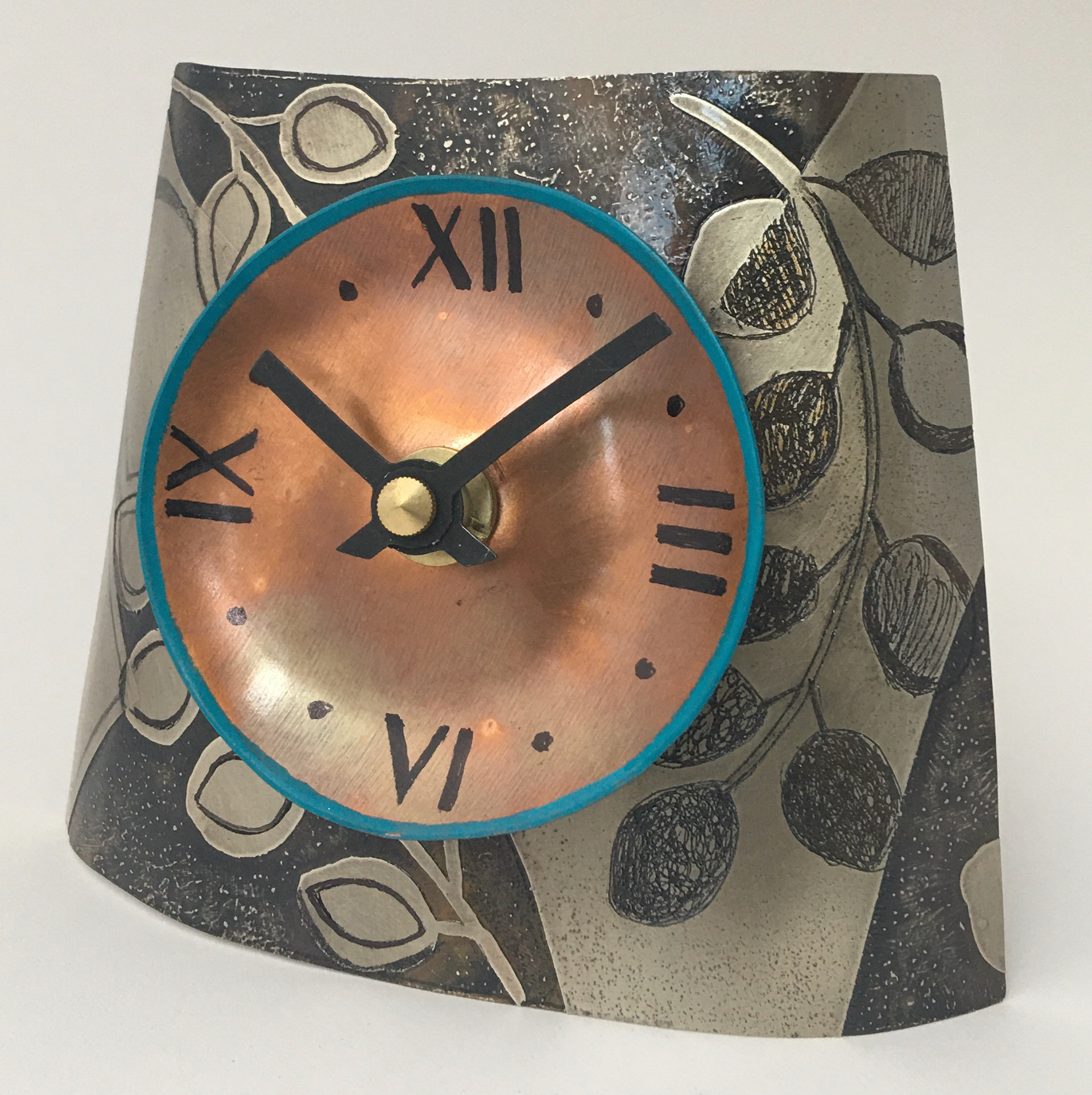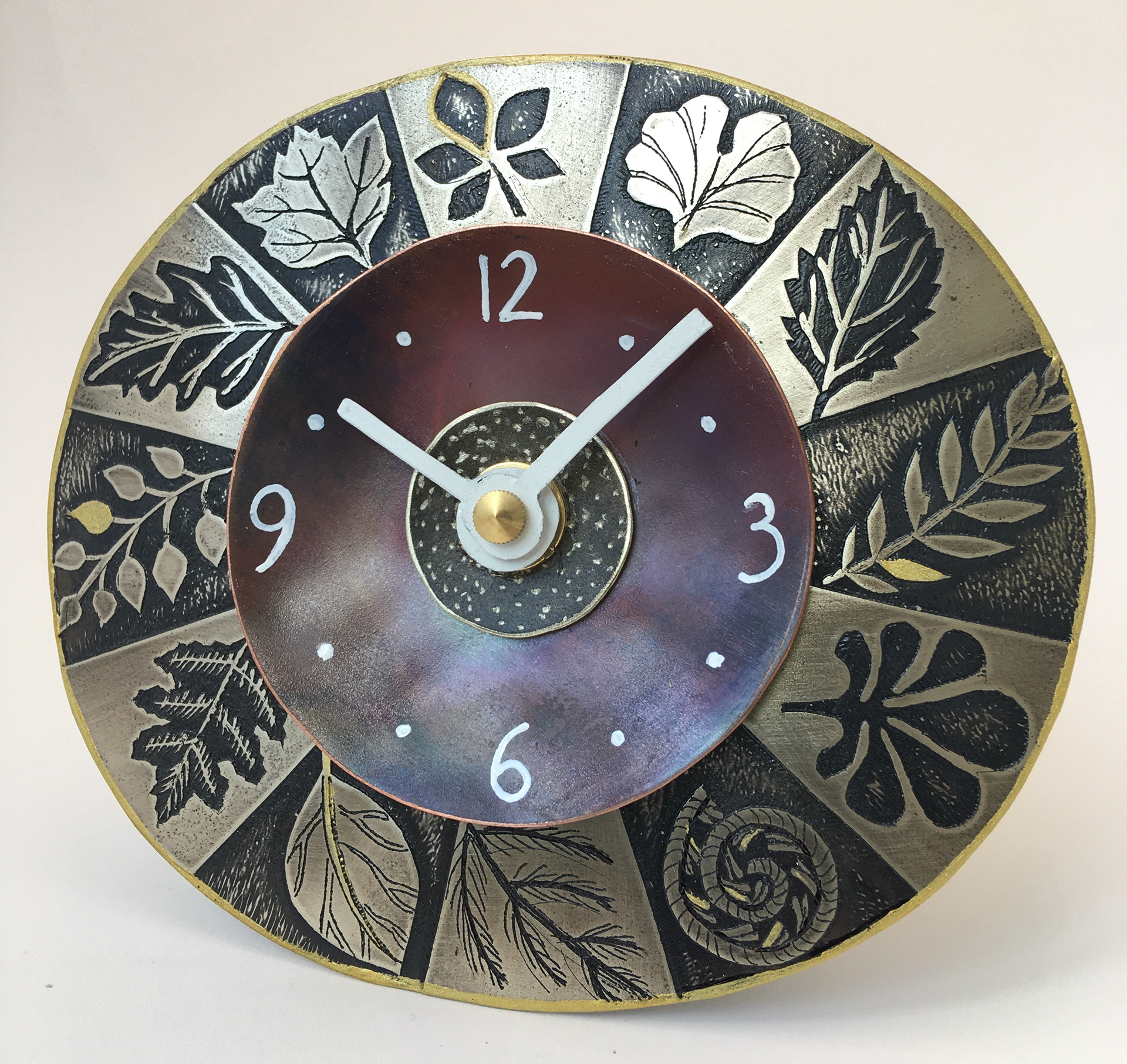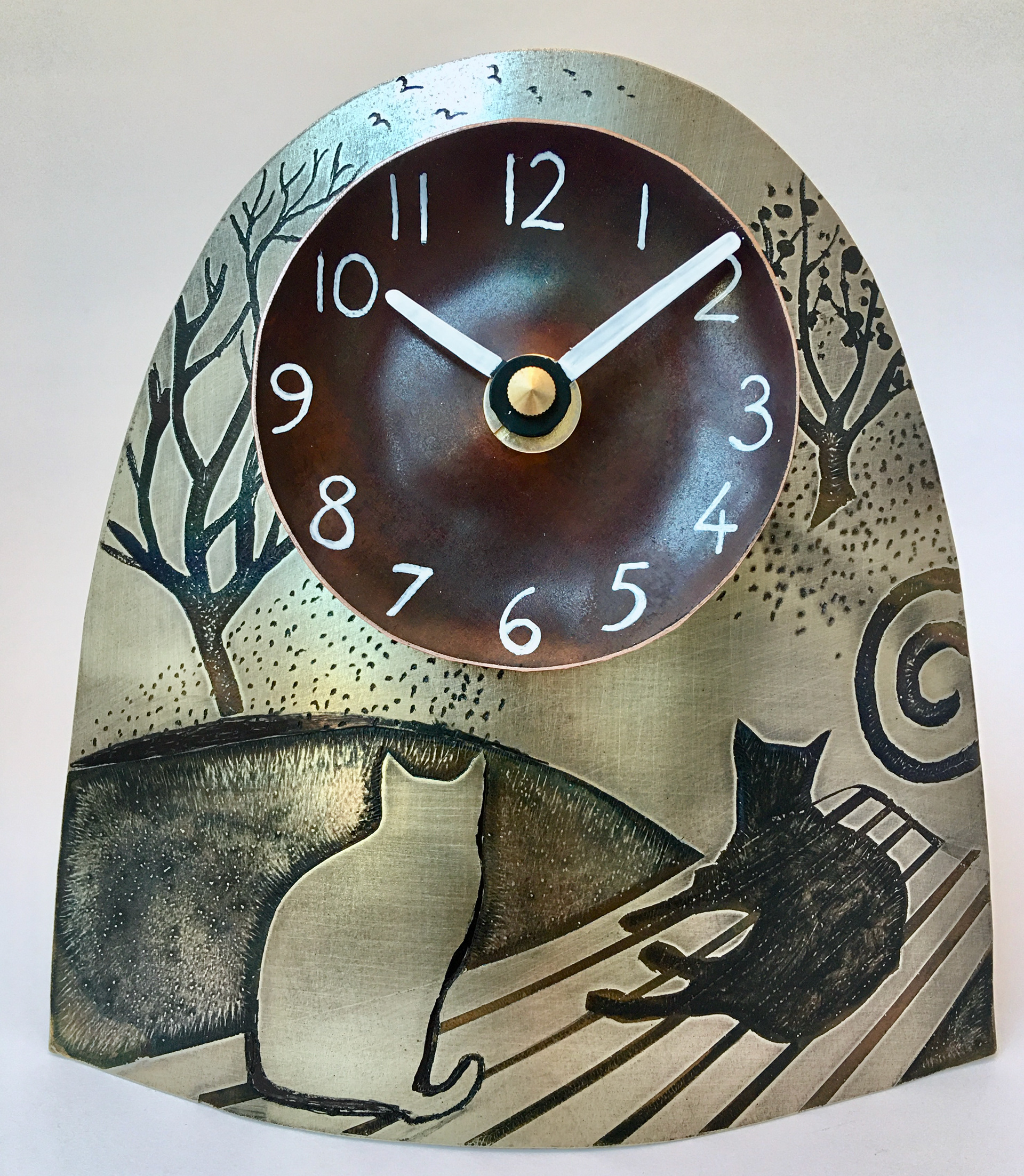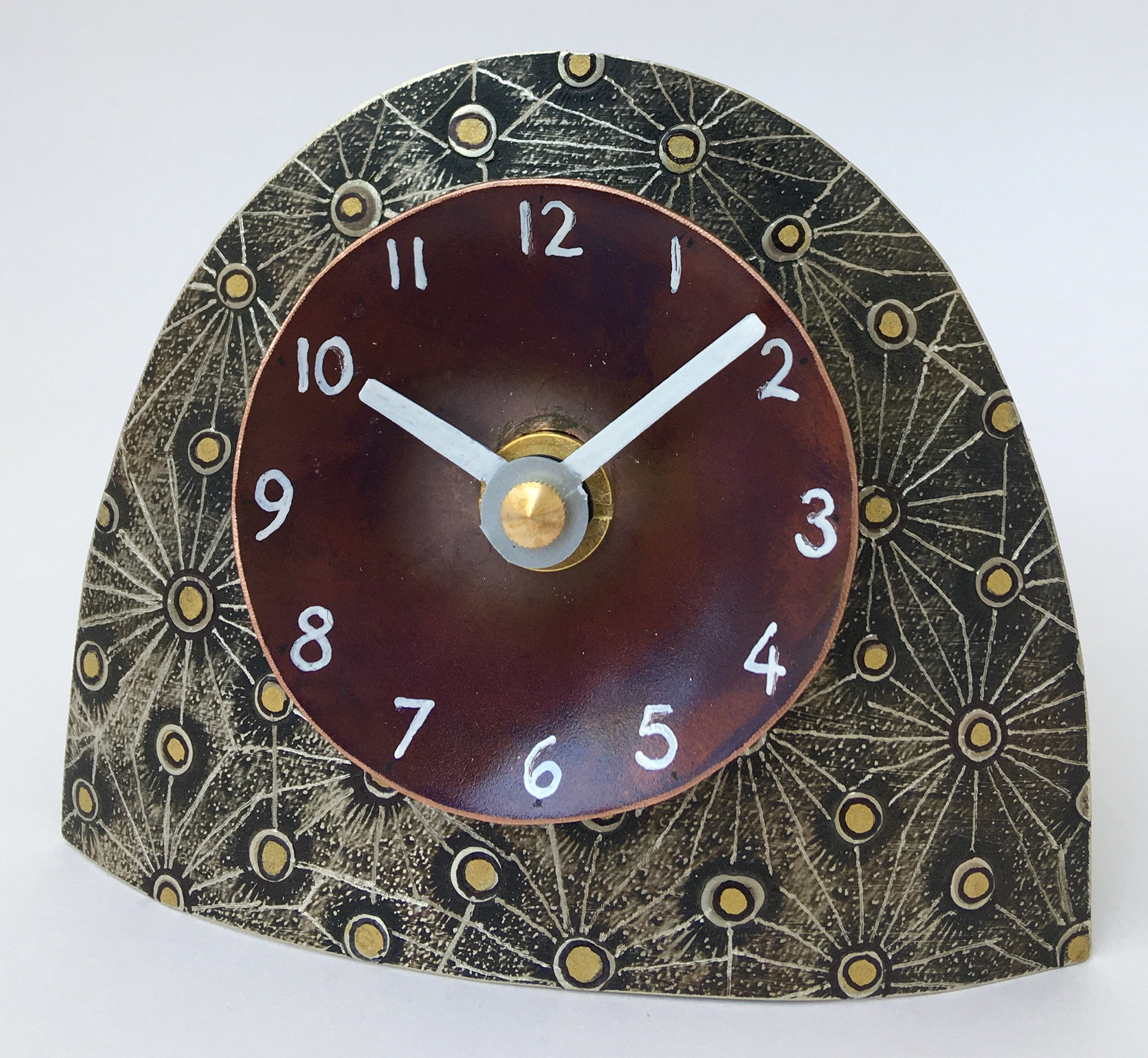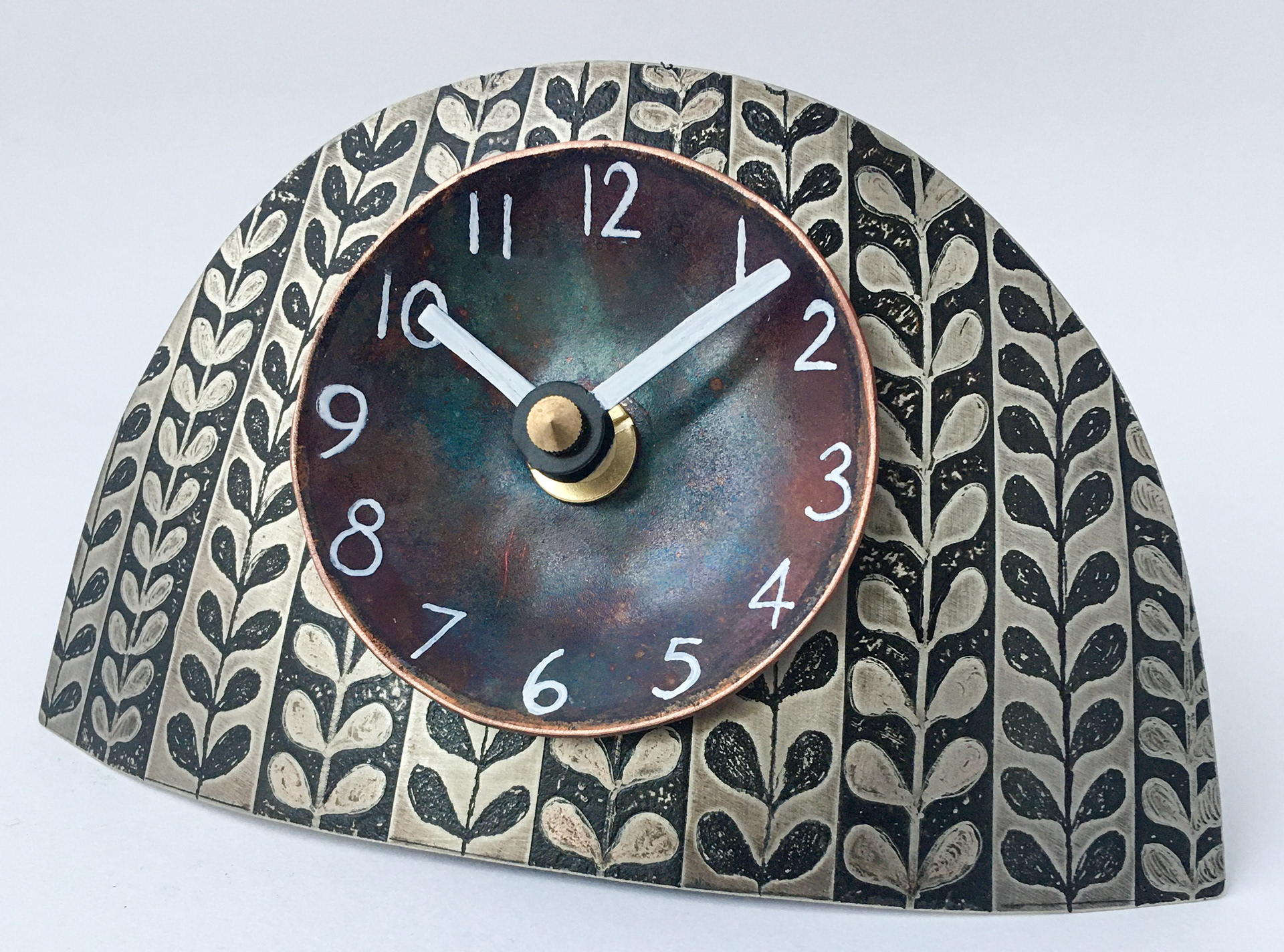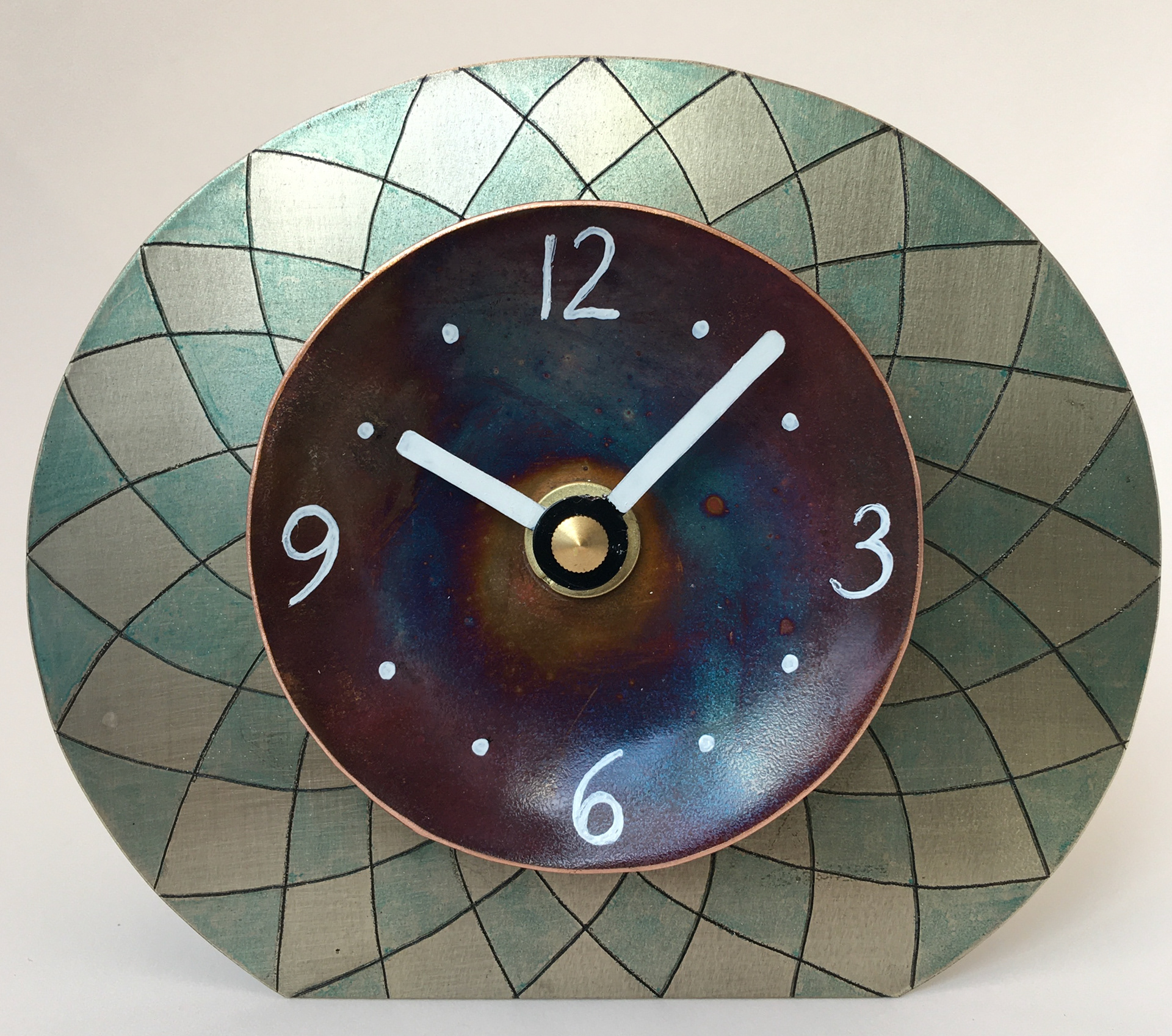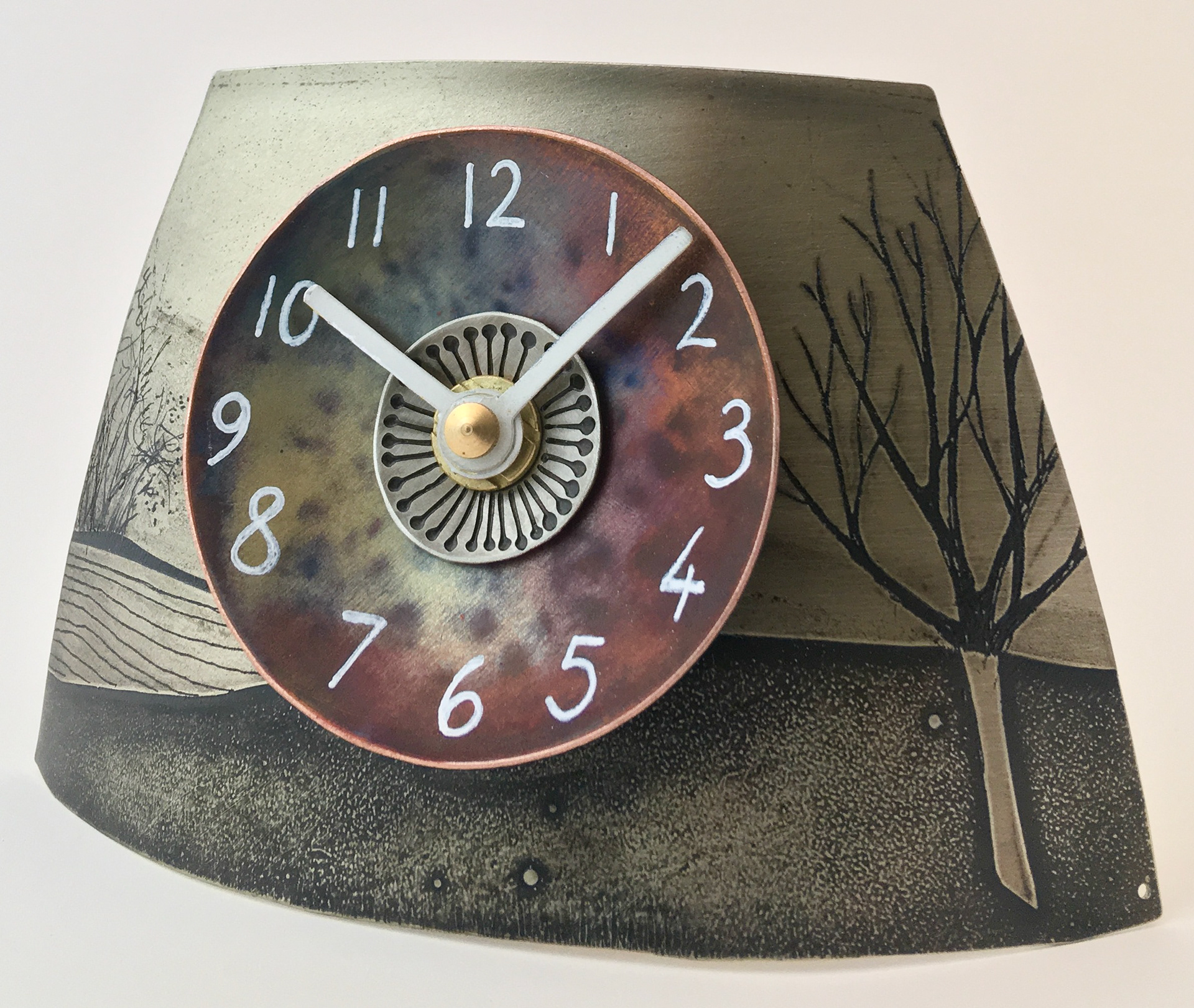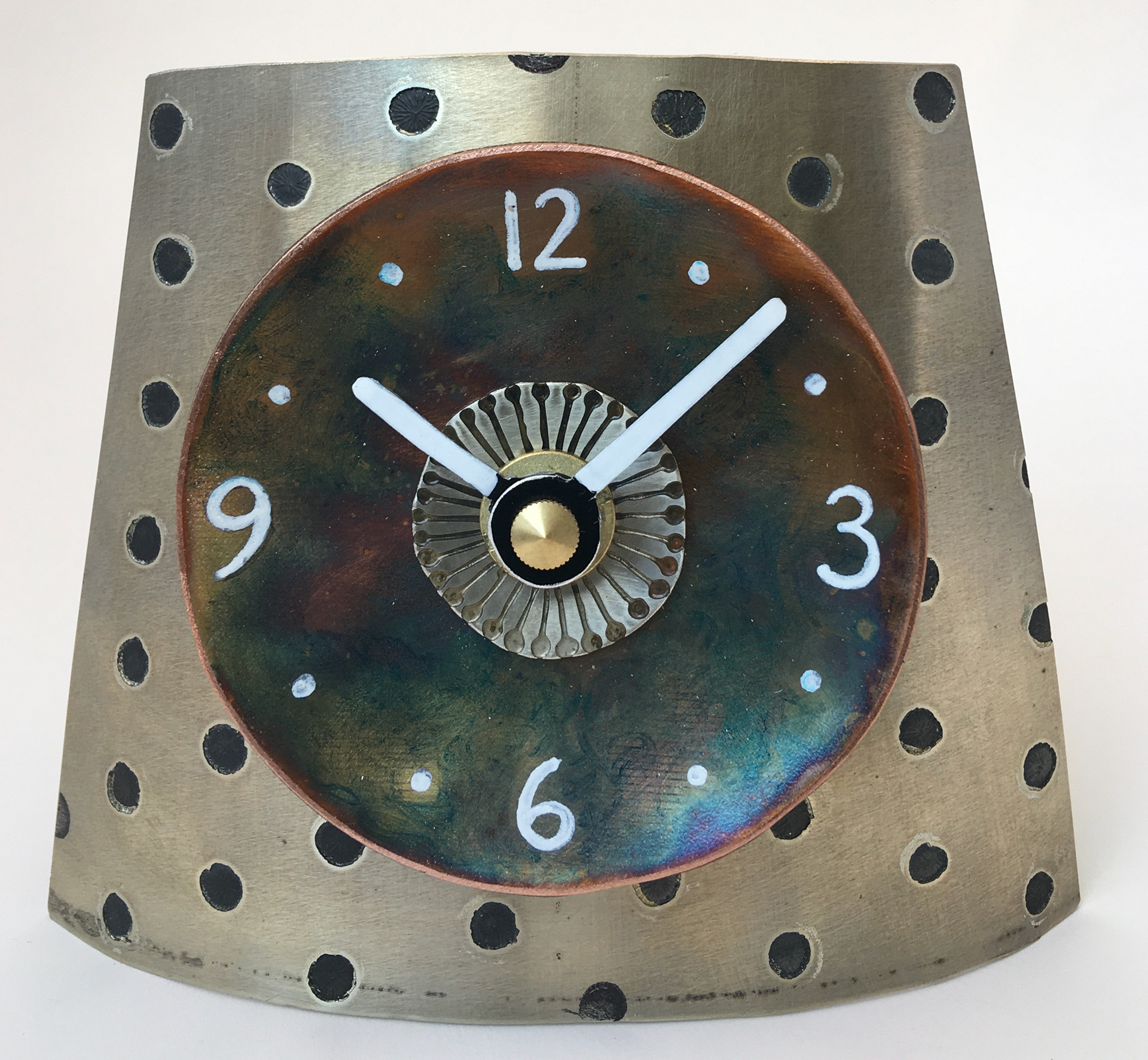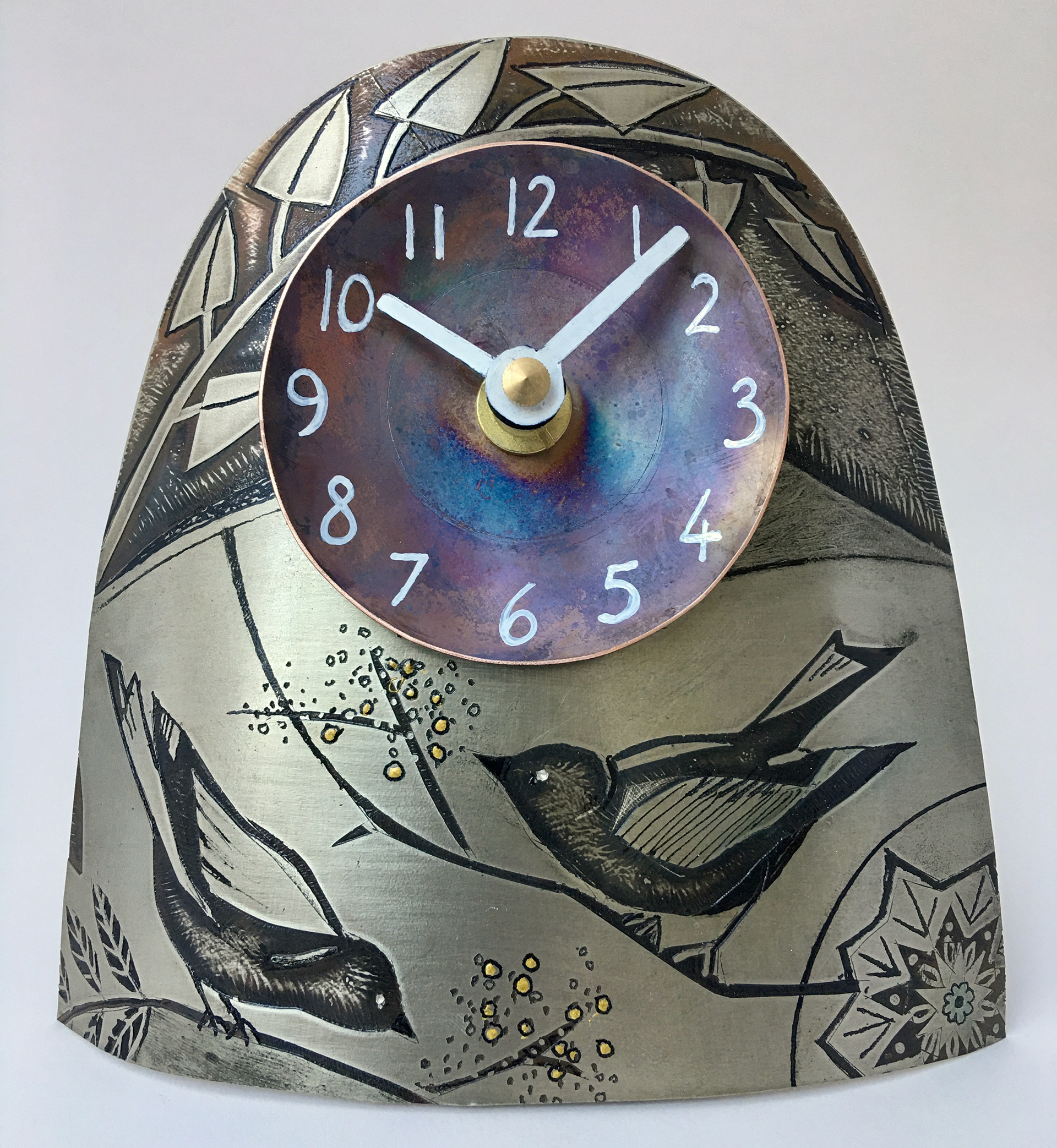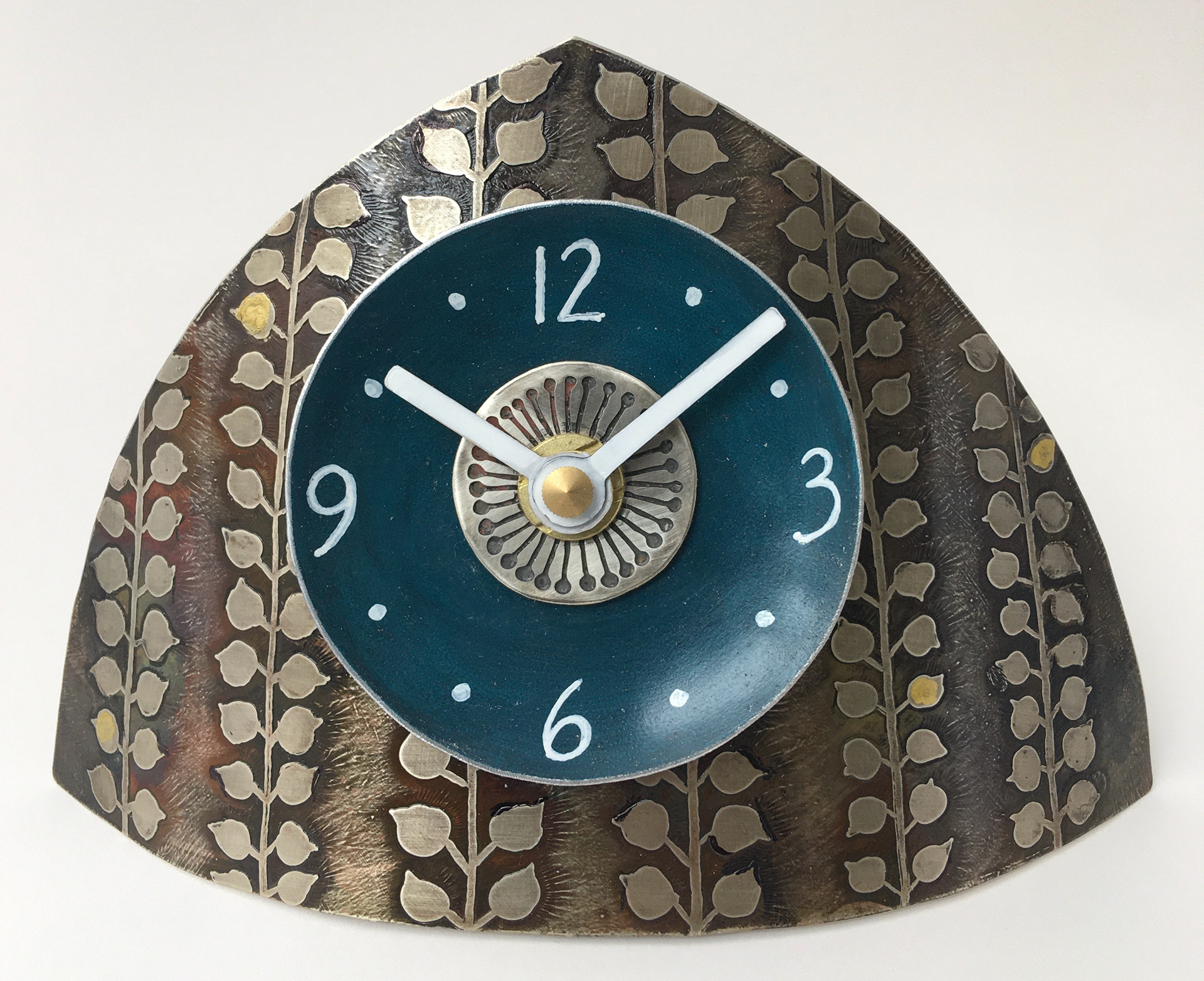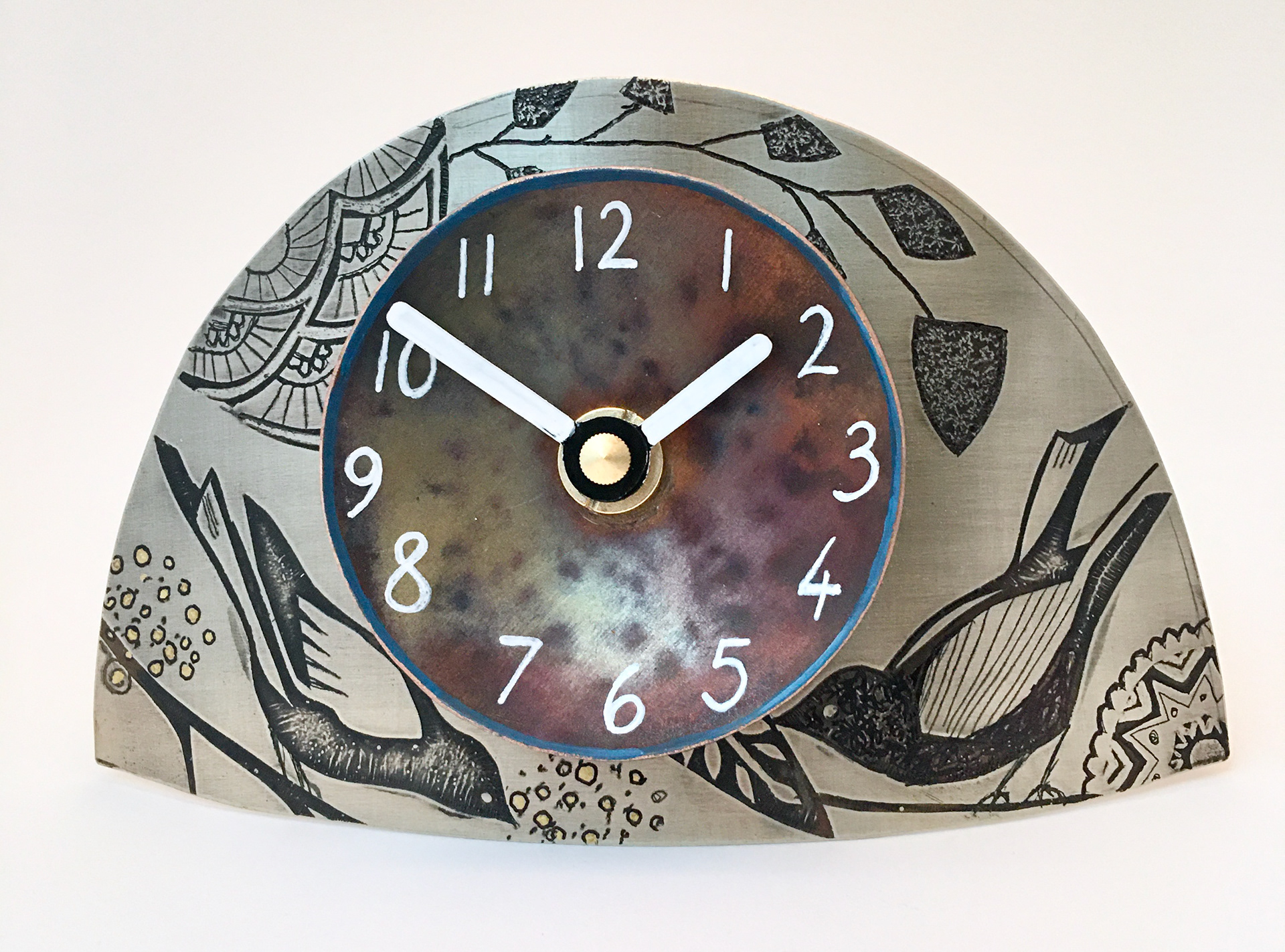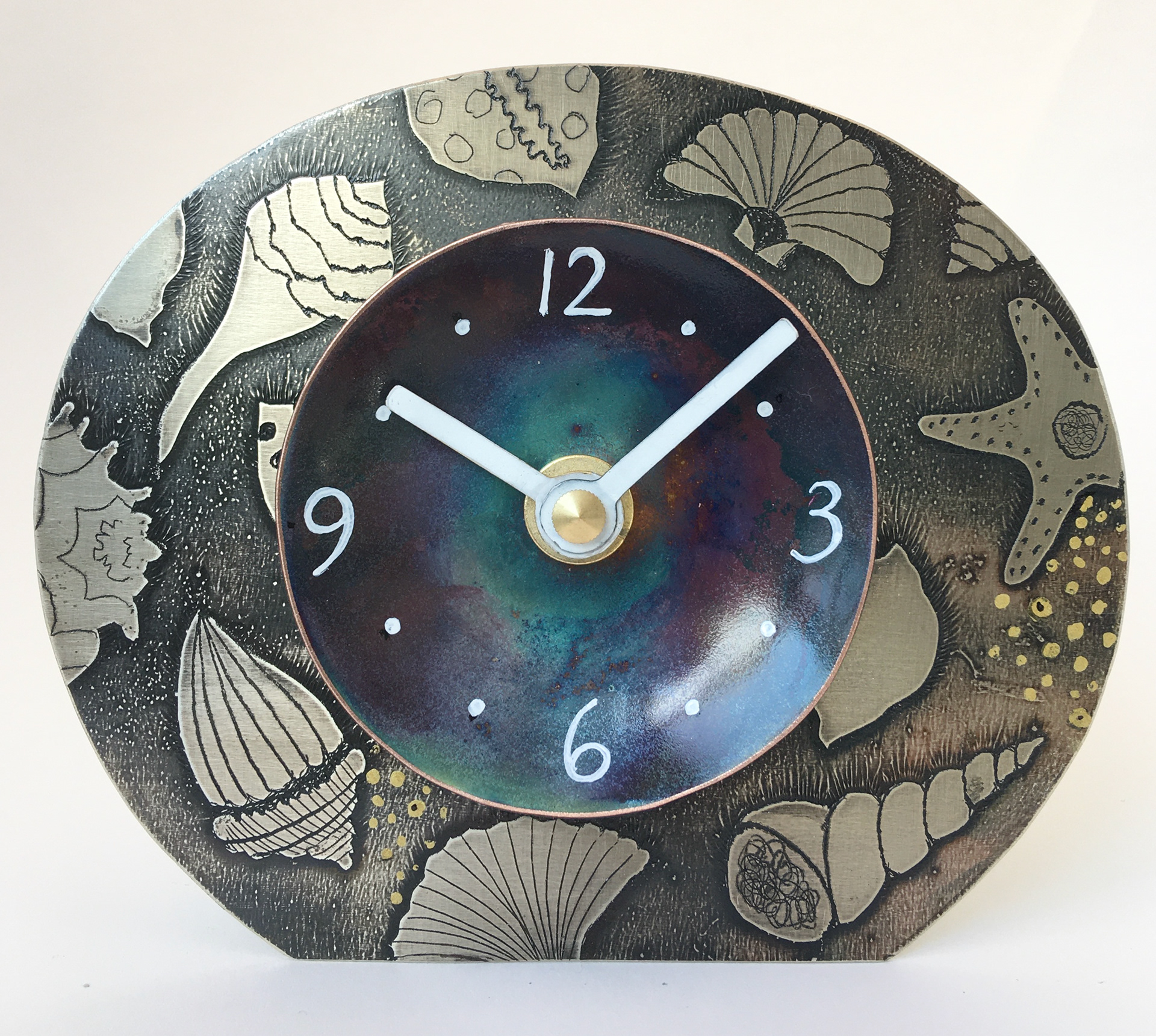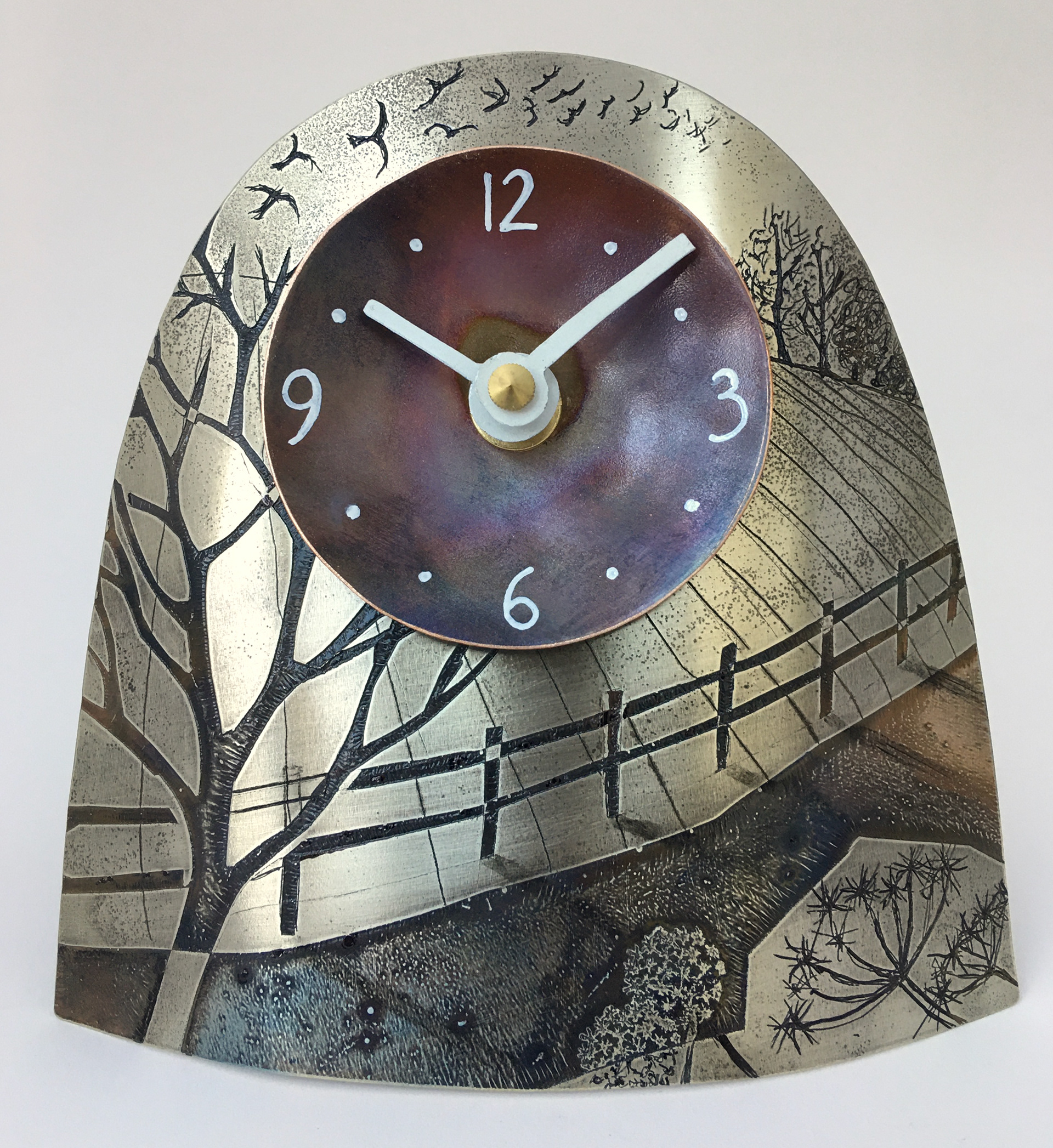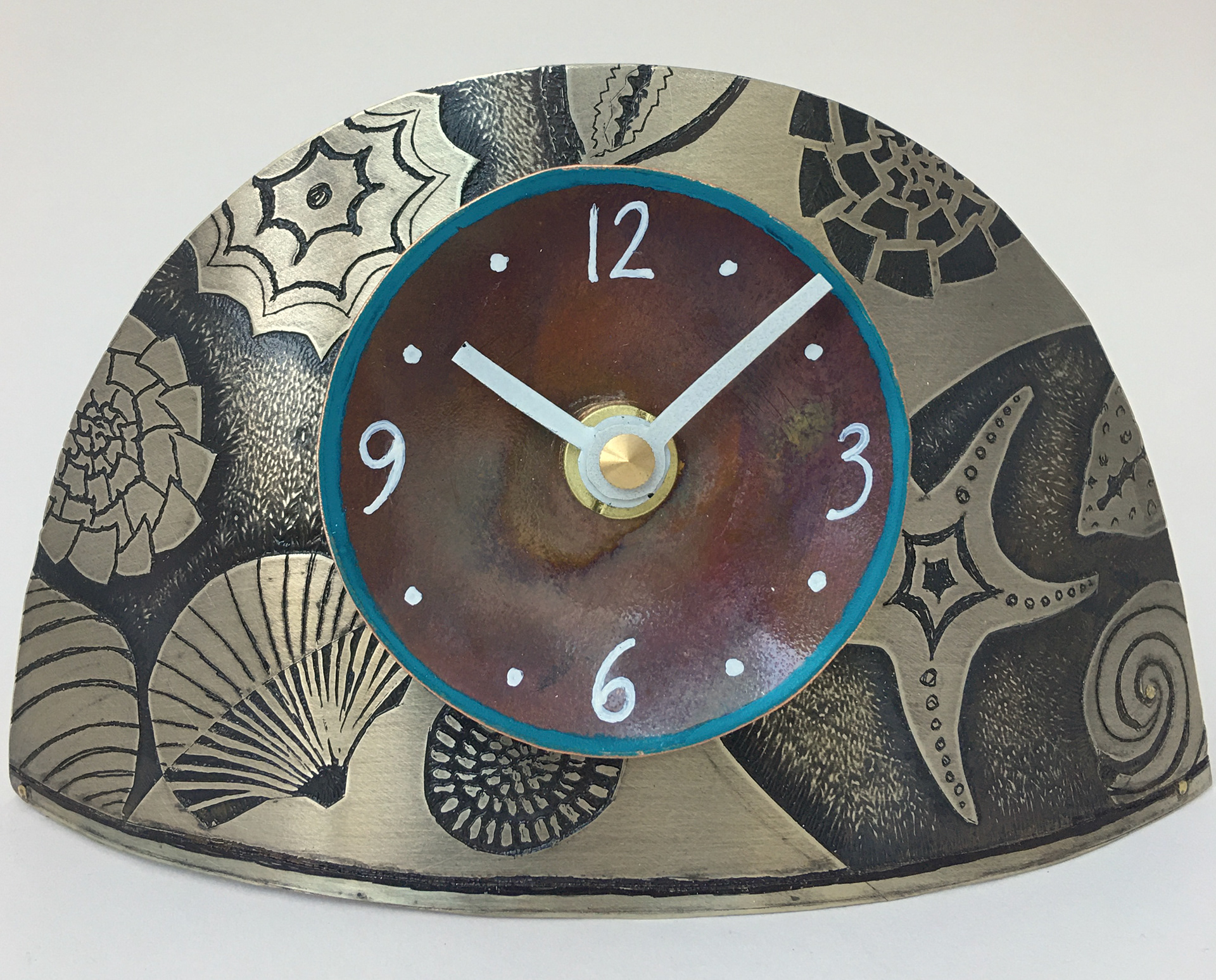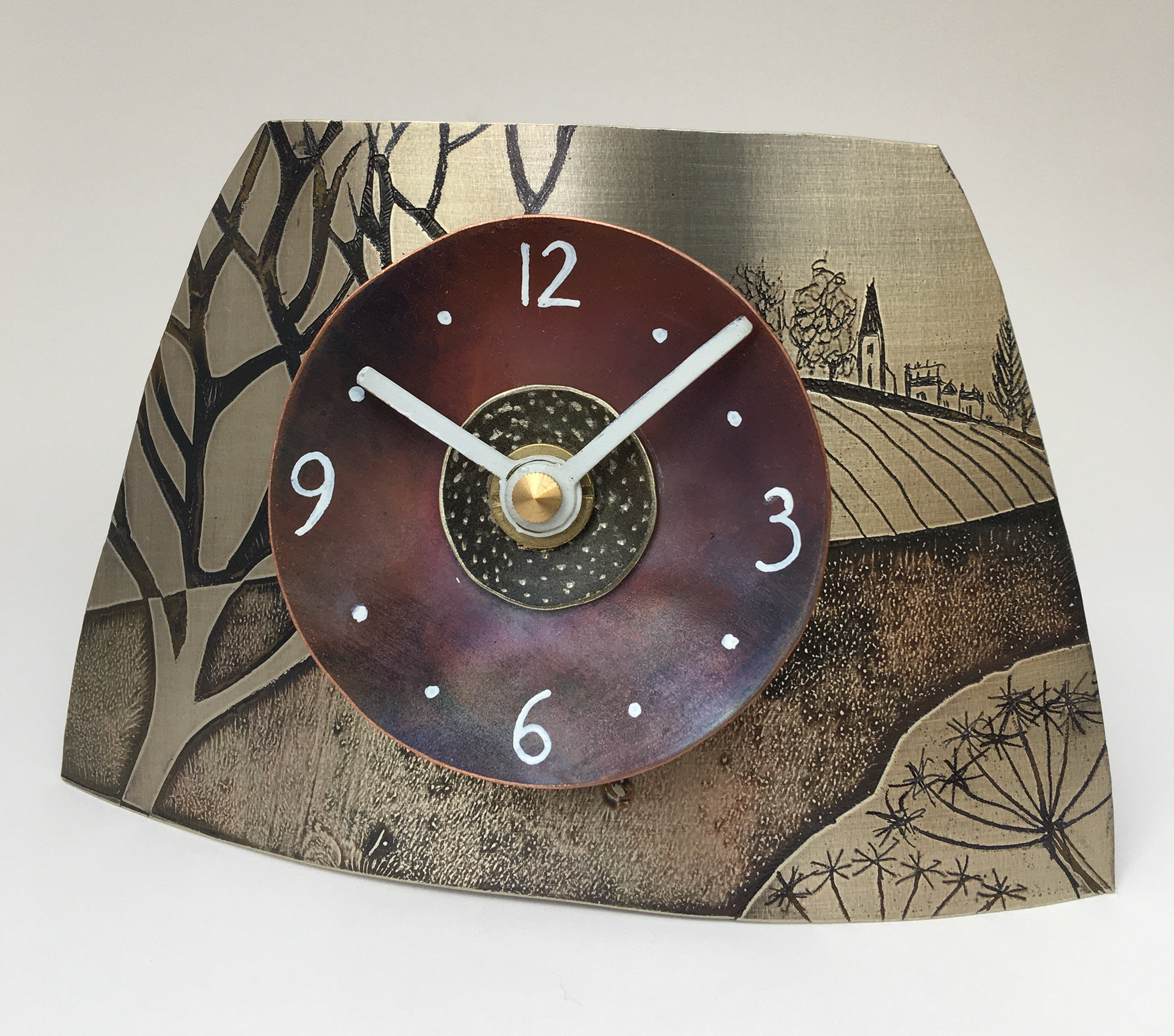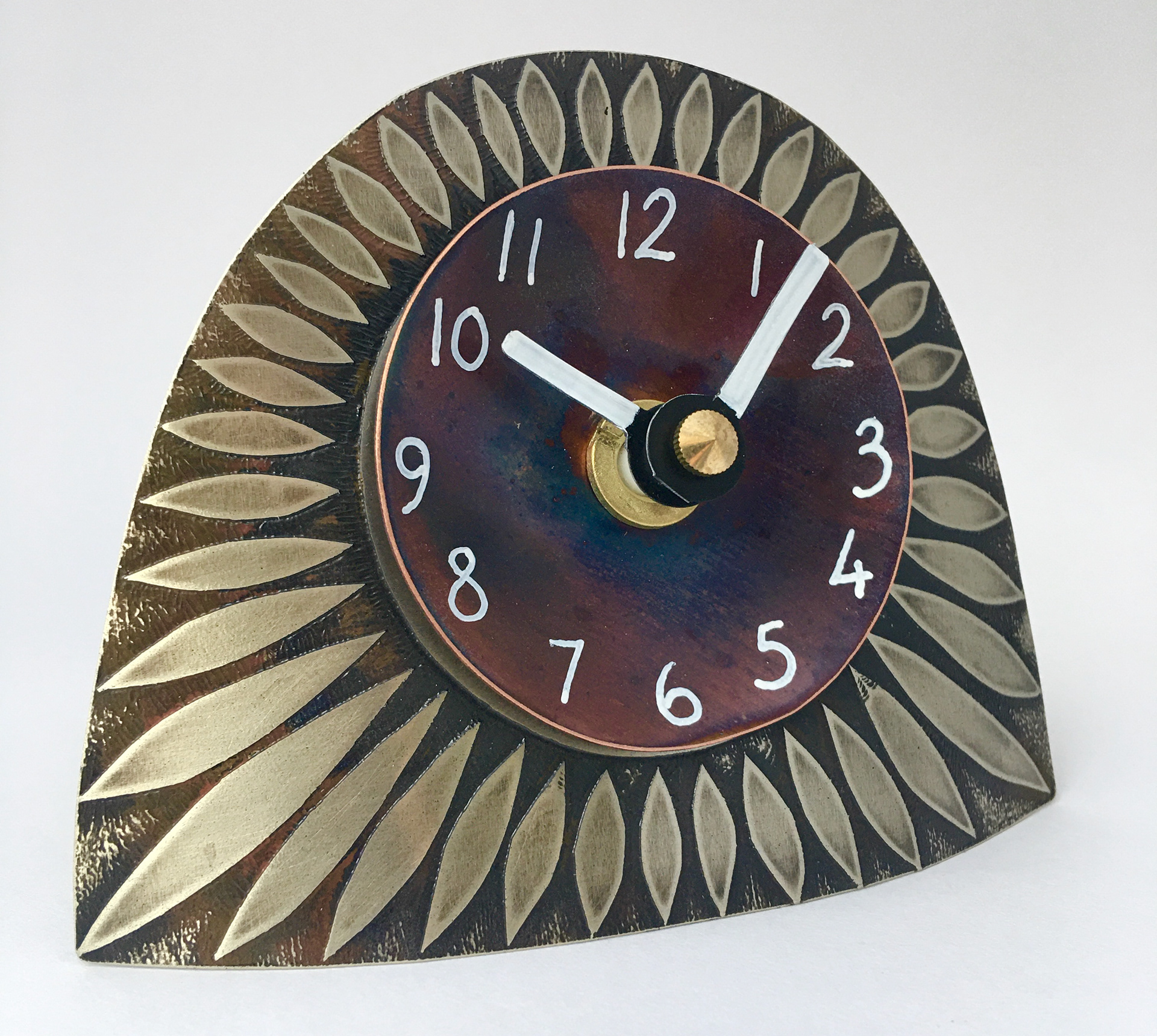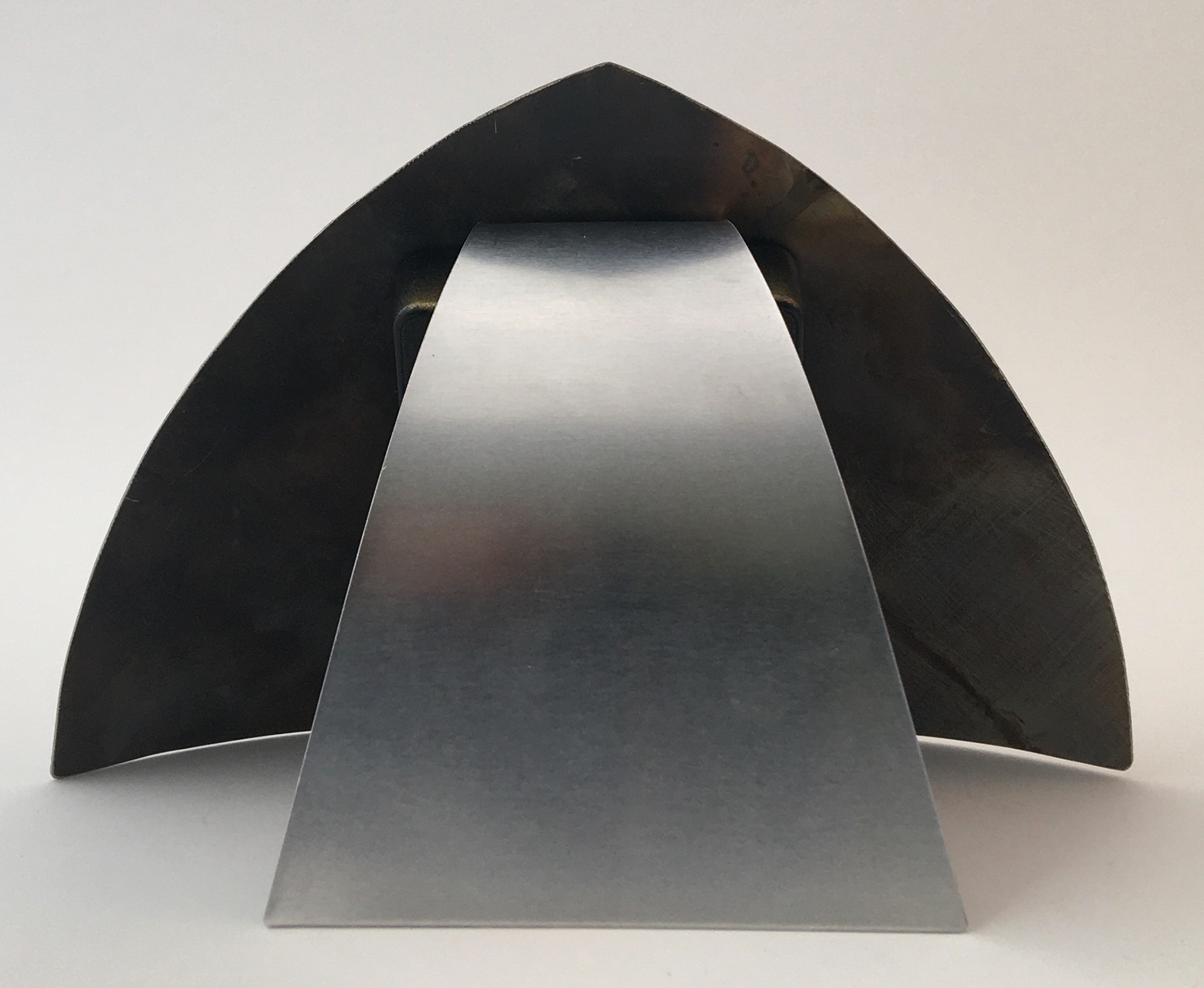 The clocks in this range have been designed as functional art. I have considered the freestanding forms from all angles, so they can be enjoyed (even if only occasionally) in the round. With backs that are as interesting as their fronts, many find homes on pianos, low tables or islands. Each clock is made using up to 12 pieces of metal. Although soldering is perhaps the more conventional technique for joining metal on this scale, I prefer to use rivets. I love them for their honesty and aesthetic appeal. My influences are broad and come from both nature and manmade design. Structural patterns inspired by anything from fossils to bridges. I have always been fascinated by the use of rivets and surface decoration in old armour, where a commitment to aesthetics alongside function is so clearly evident.    
​​​​​​​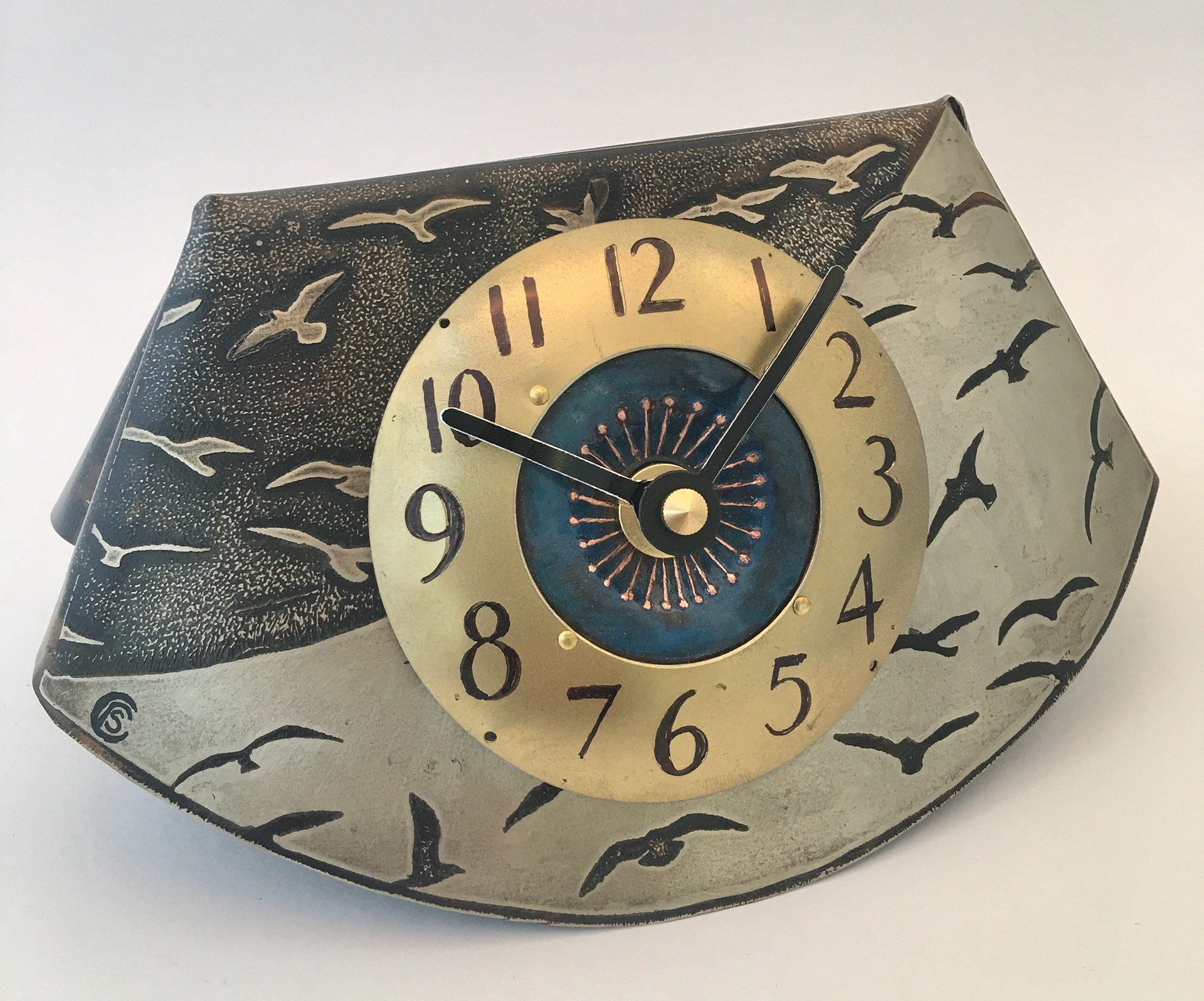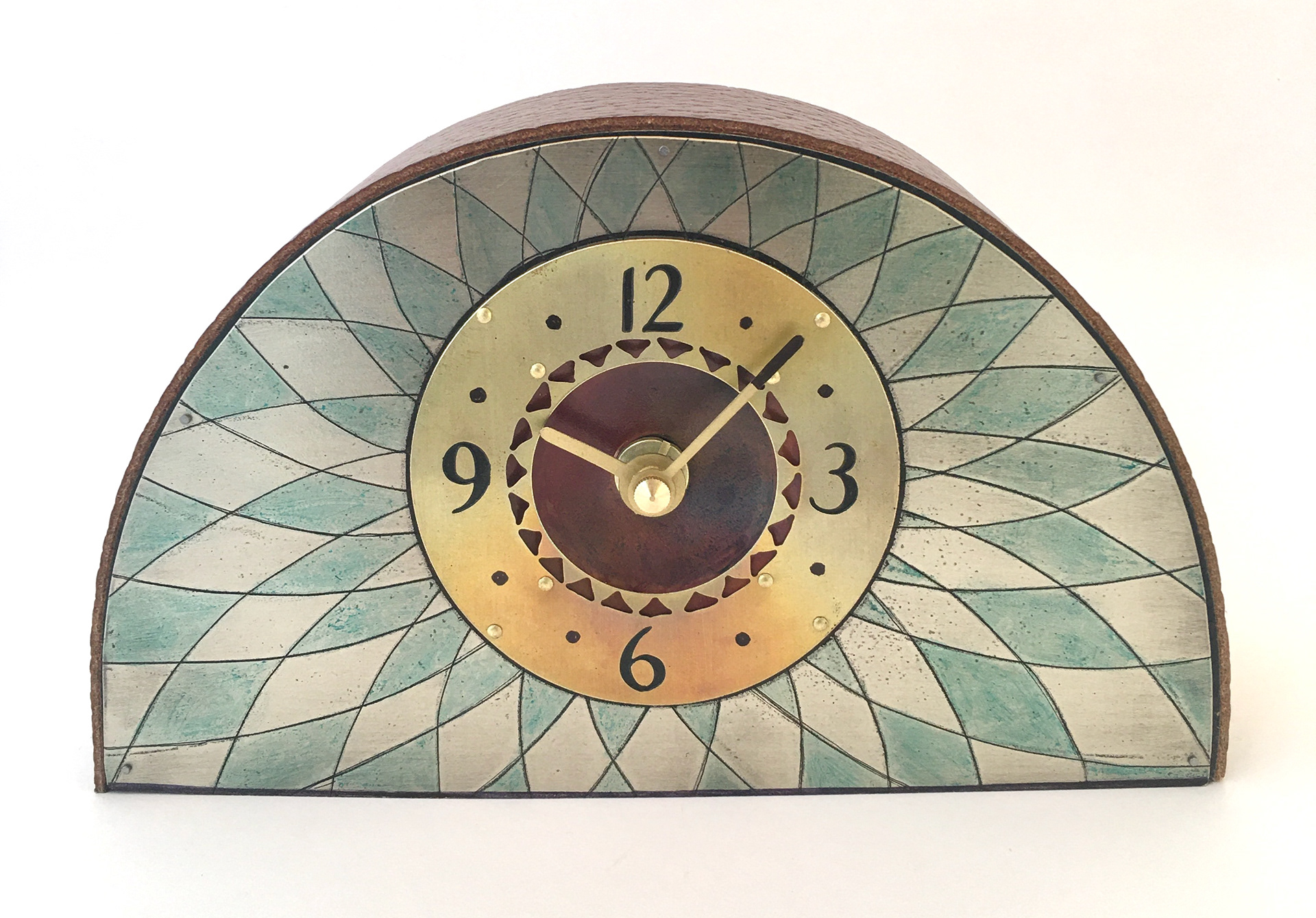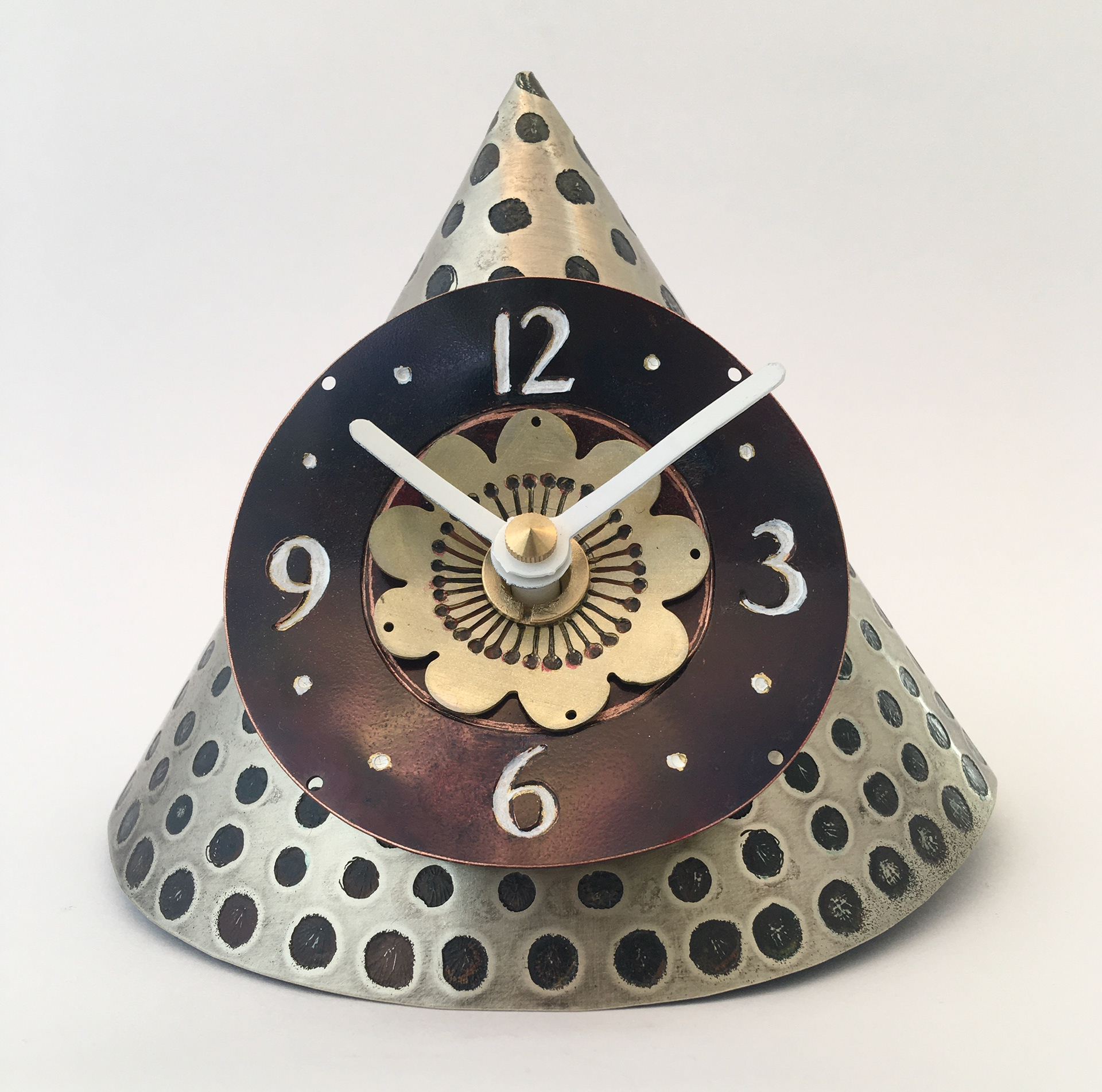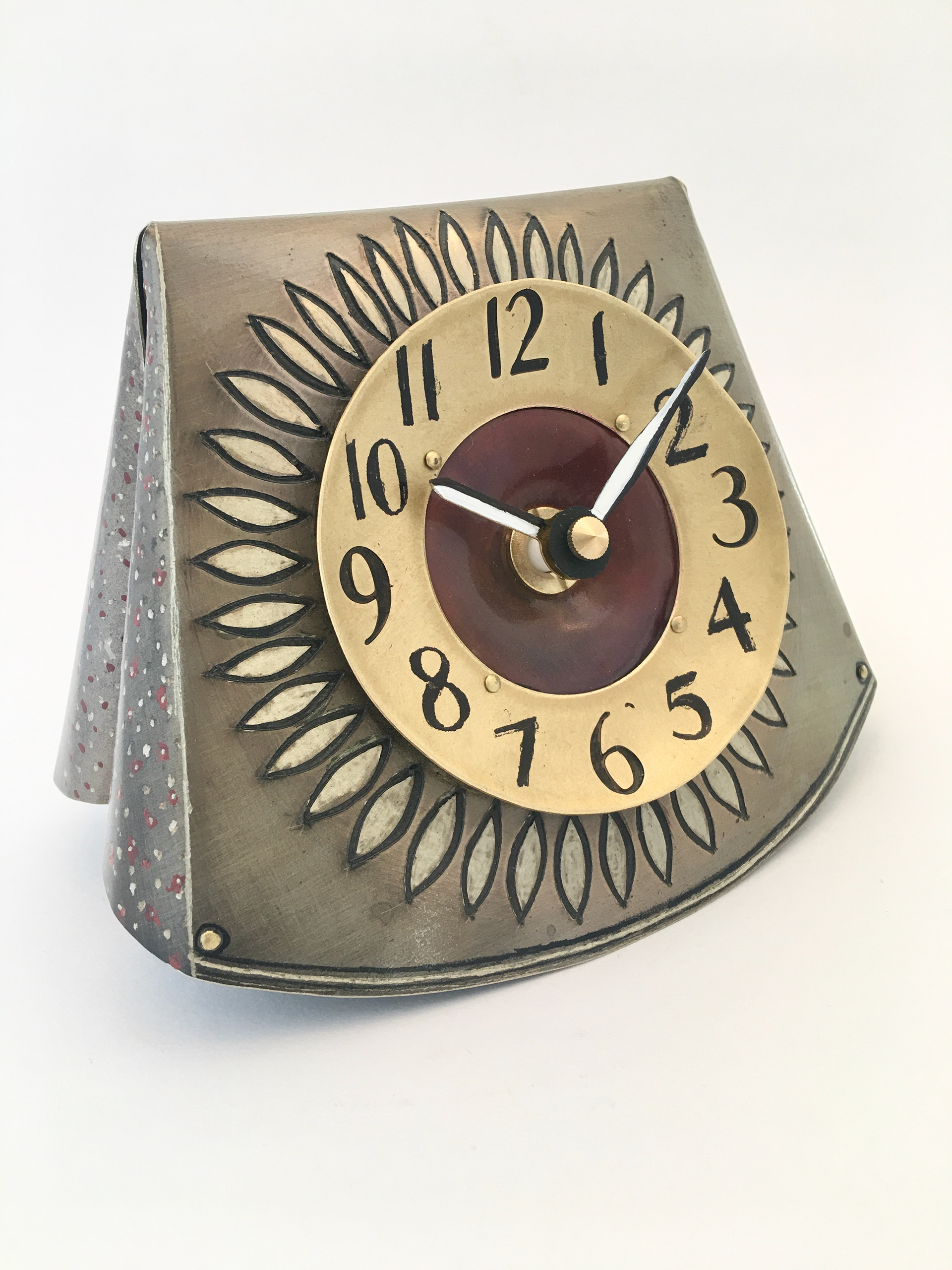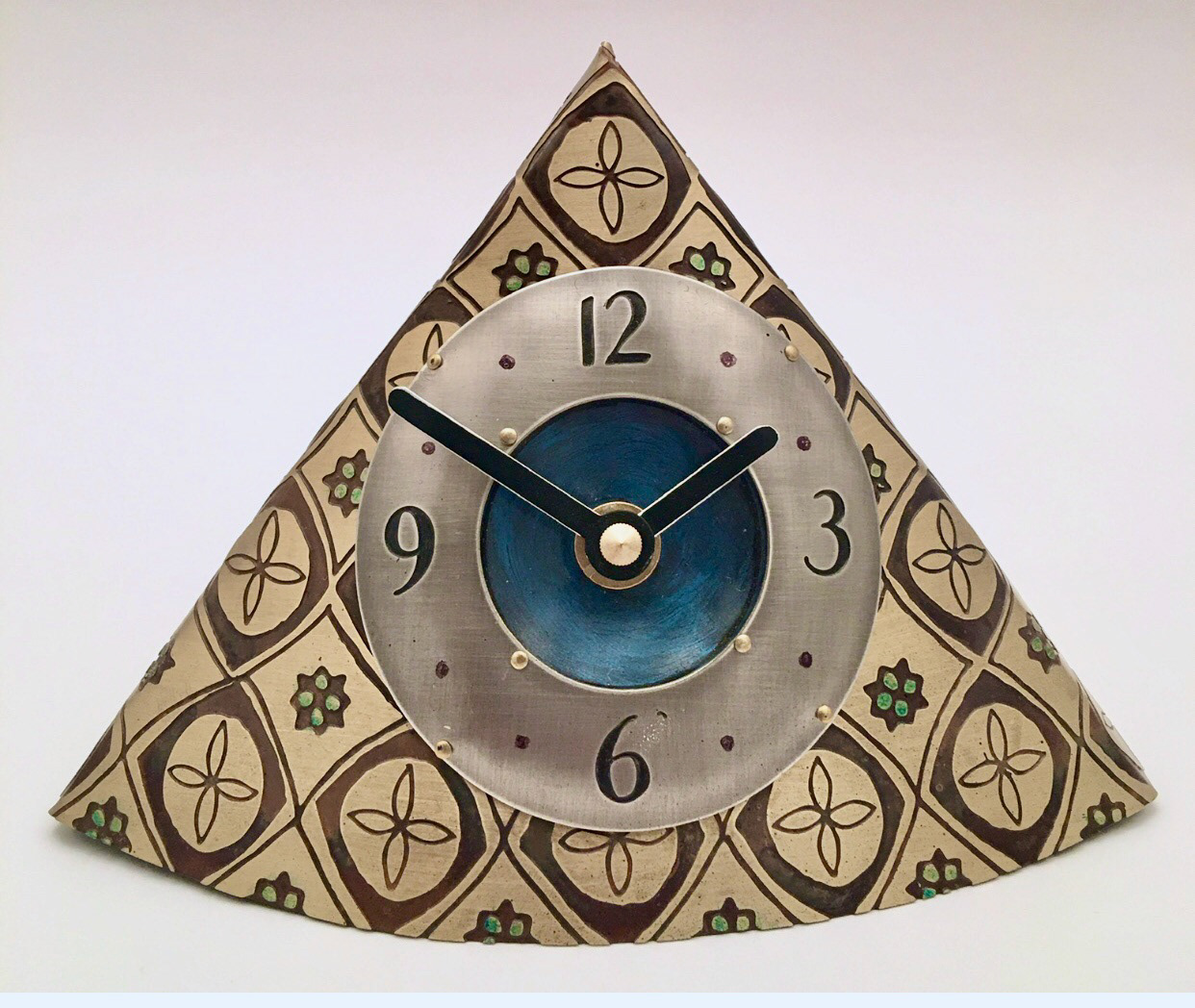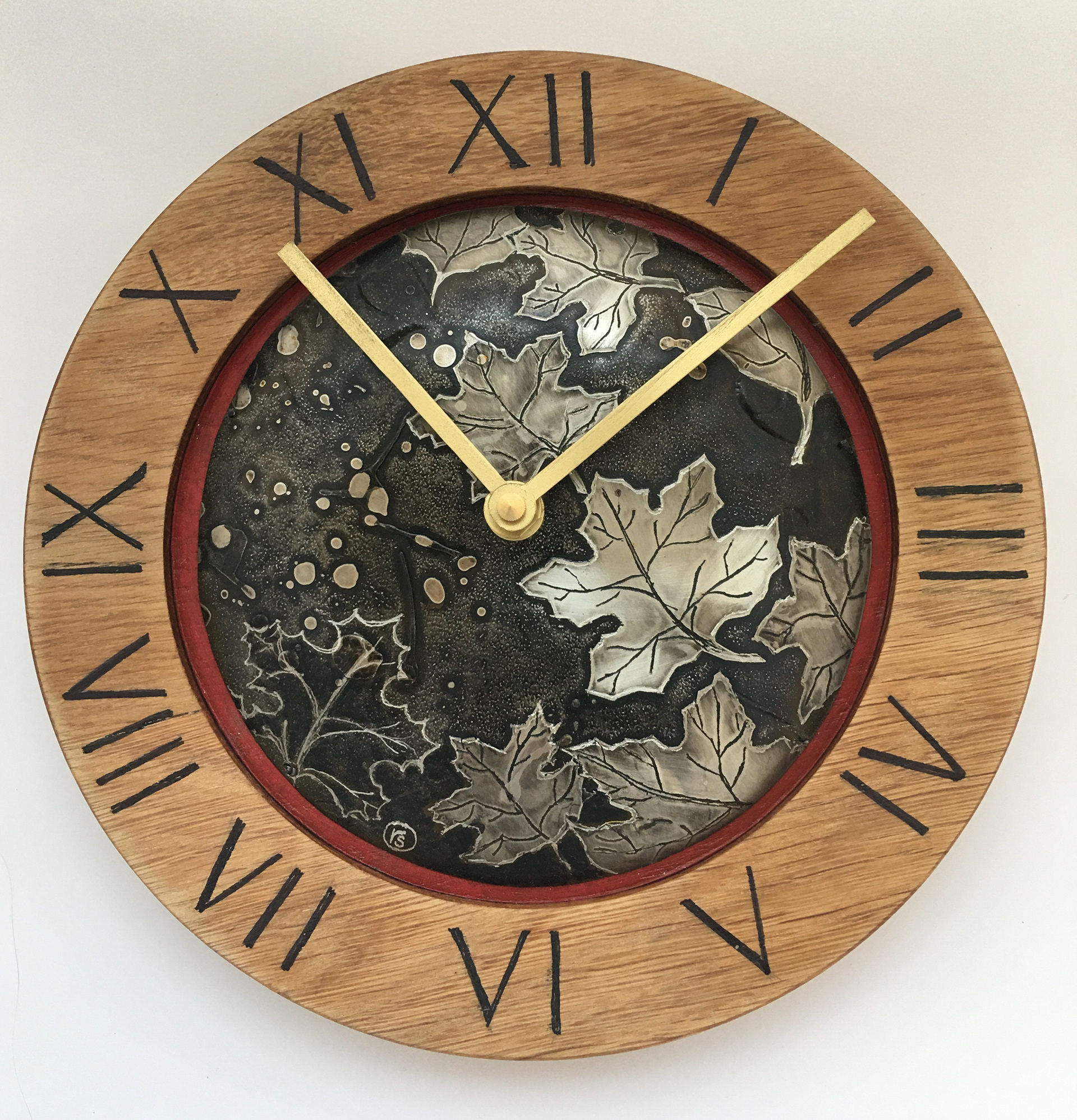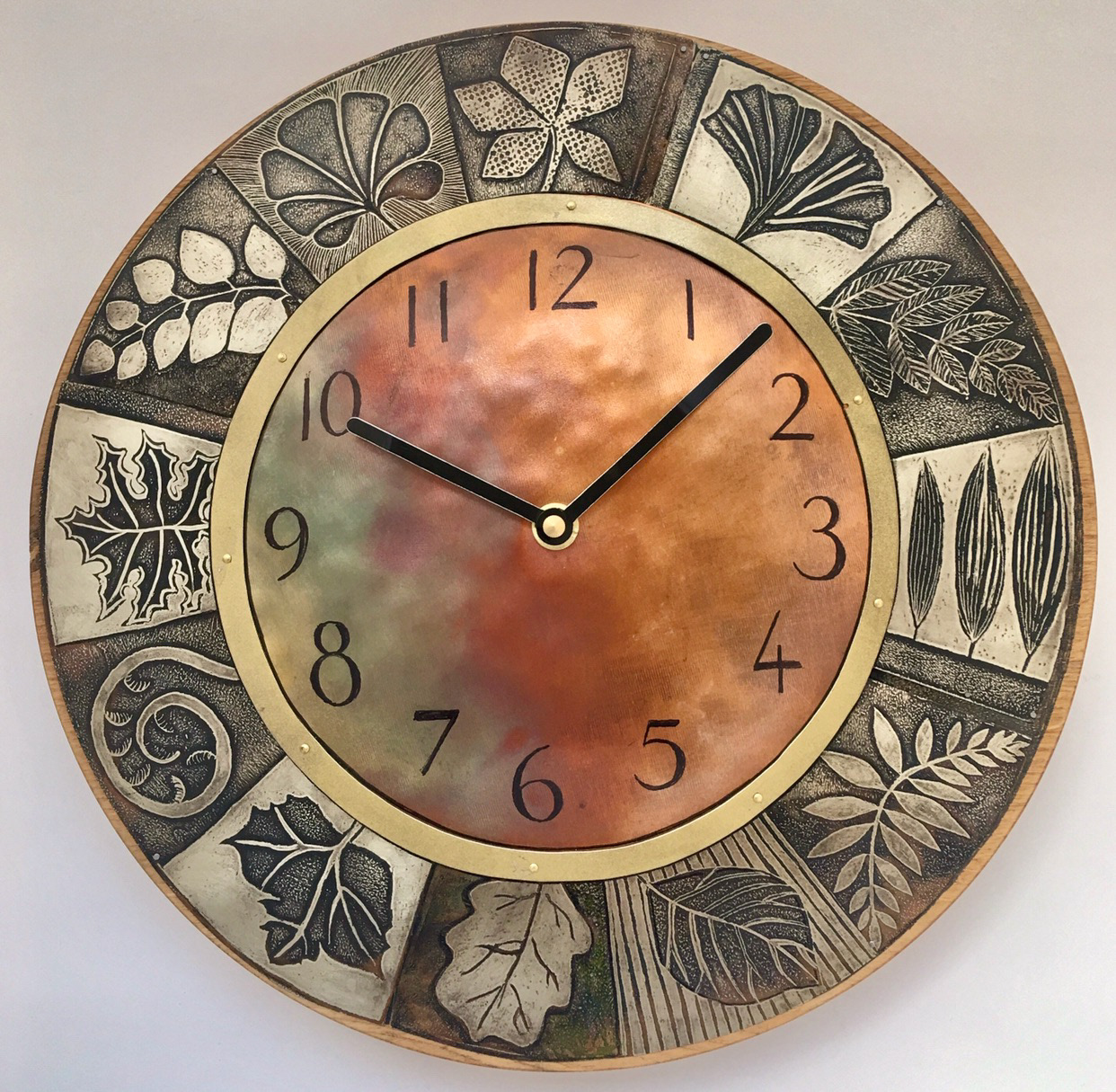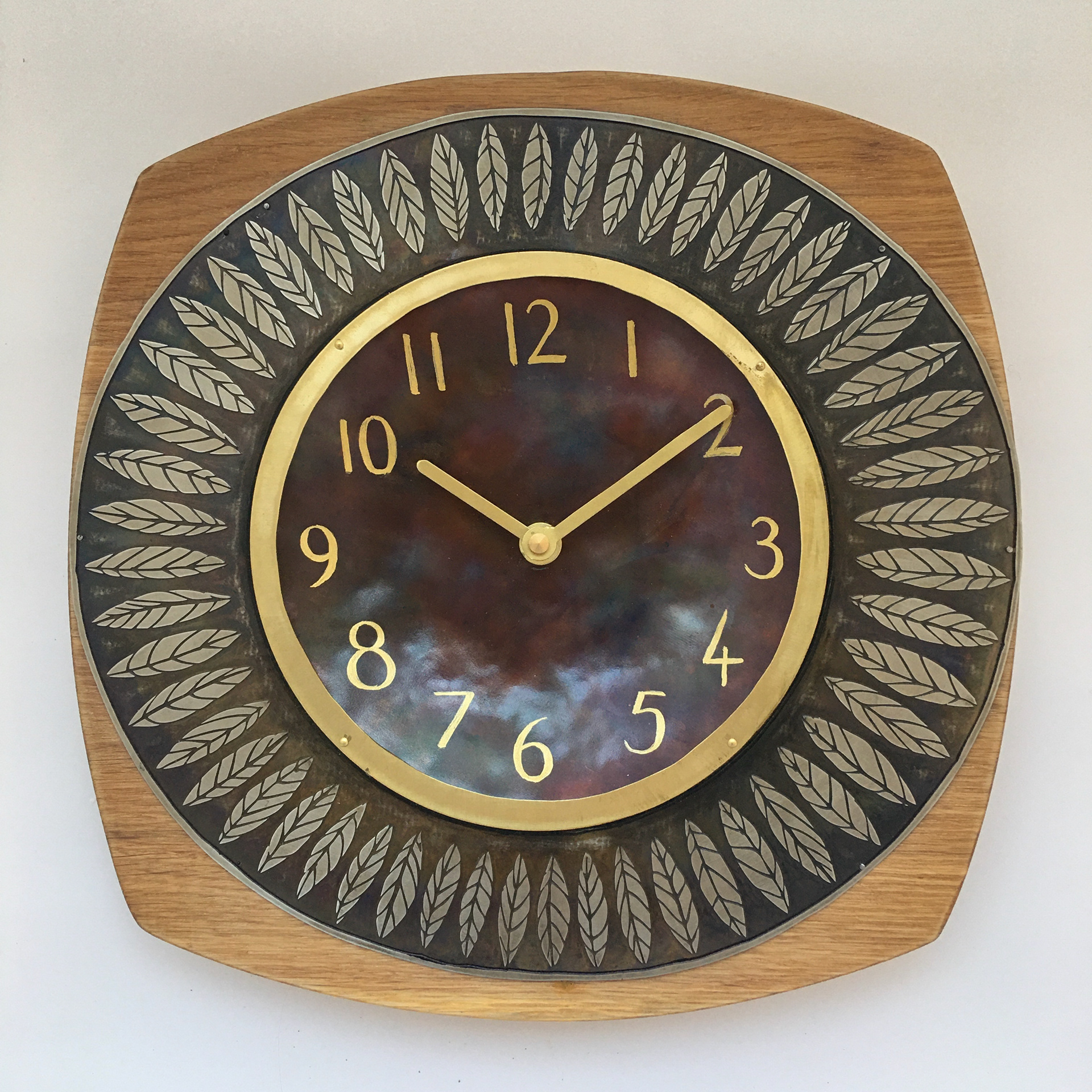 As I make my clocks by hand, the colours and textures will vary. The above images are examples of the styles I have made, as no two clocks are identical.